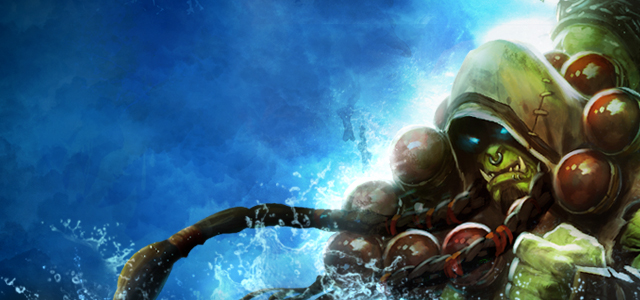 We're almost there! The world's largest games convention opens its doors in just a couple of days, and we're looking forward to welcoming players from all over the world to our booth.
You want games? We've got games. Come along and play Diablo III on PC and PlayStation III – yep, you can bring along some friends, settle into the sofas and bash some demons, co-op style. Heard about Hearthstone: Heroes of Warcraft? Our deceptively simple, incredibly fun strategy card game is waiting for you to try it out. And whether you've never tried World of Warcraft, or you're a hardened player itching to get a look at Patch 5.4: Siege of Orgrimmar, we've got the latest build of World of Warcraft on offer.
You want entertainment? We've got that too. Bringing music in the style of – and some directly from – our games, we'll have four live concerts from two exciting groups. The world-renowned Blizzard costume contest takes place on Saturday, and is always a spectacular experience – as is the World of Warcraft dance contest, taking place on Sunday. Come along to cheer on some of the bravest gamers anywhere! We'll also have show matches between top pro StarCraft II players, live WoW raids, expert insight into Hearthstone, and much more.
You want loot? You can't handle all our loot! With the regular quizzes, WoW leveling contests, StarCraft II Arcade Map Challenges, Mega Bloks building contests, and dance and costume contests, there'll be literally hundreds of happy players going home with armfuls of great goodies from Blizzard, SteelSeries, J!NX, Dell, Mega Bloks and Panini. Check out our new Partners page to find out more!
You want eSports? Throughout Friday, Saturday and Sunday, the StarCraft II WCS Season 2 Finals will be building up to an explosive finish in Hall 8, just a short walk from the Blizzard booth. 16 of the world's best players will be battling for glory and their share of $150,000 – check this out to get in the mood!
Blizzard staff are heading towards Cologne, Germany right now, getting ready for a memorable week. We'd love to meet you at our booth, so check the schedule, and come see us there!